A group of international teachers had the opportunity to participate in a methodological training on the processing of traumatic experiences by using arts as therapeutical tool in schools. The training was part of the COMAP project that was implemented after the COVID closures to help children and young people at risk through a holistic approach using creative, experimental methods to empower them.
The 25-hour-long training was organized by Parents International in Amsterdam on 3-5th May, 2023 and Hungarian, English, Scottish, Lithuanian, Greek, German and Indonesian teachers participated in the interactive course.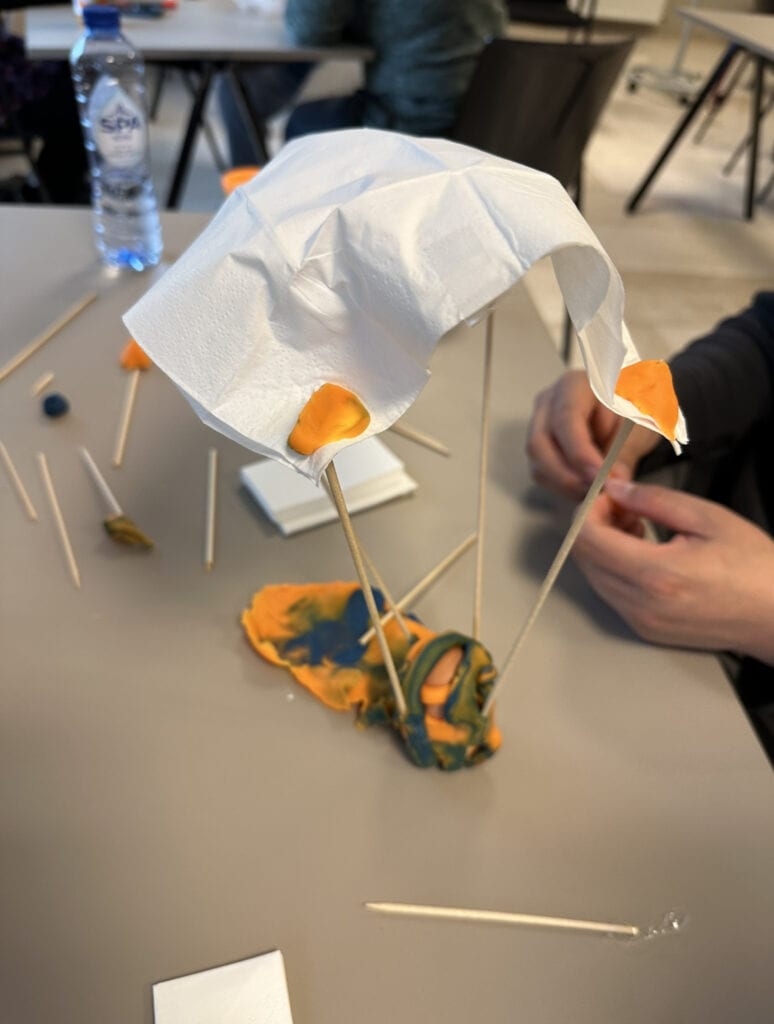 After some warm-up games, the first day was dedicated to understanding trauma, its different versions, its effects on the brain and behaviour and what teachers can do to help traumatized children. Linguistic diversity and the various issues connected to it was discussed. Planning an art project as a tool of self-expression was also part of the day's activities and the training day was concluded by participants creating a story together. The second day was a field visit to Zaanse Schans where participants could visit artisan workshops and windmills and compare Dutch folk art to their own cultural heritage. Participants worked in groups to fill out a worksheet with various creative methodological exercises based on project-based learning to practise field trip methodology. The third day was spent with further interactive exercises making use of various art forms, focusing on co-operation. An activity about active listening helped participants appreciate the healing power of acceptance and understanding. Mapping educational stakeholders was also part of the day to help with advocating such projects and issues of parental engagement was discussed.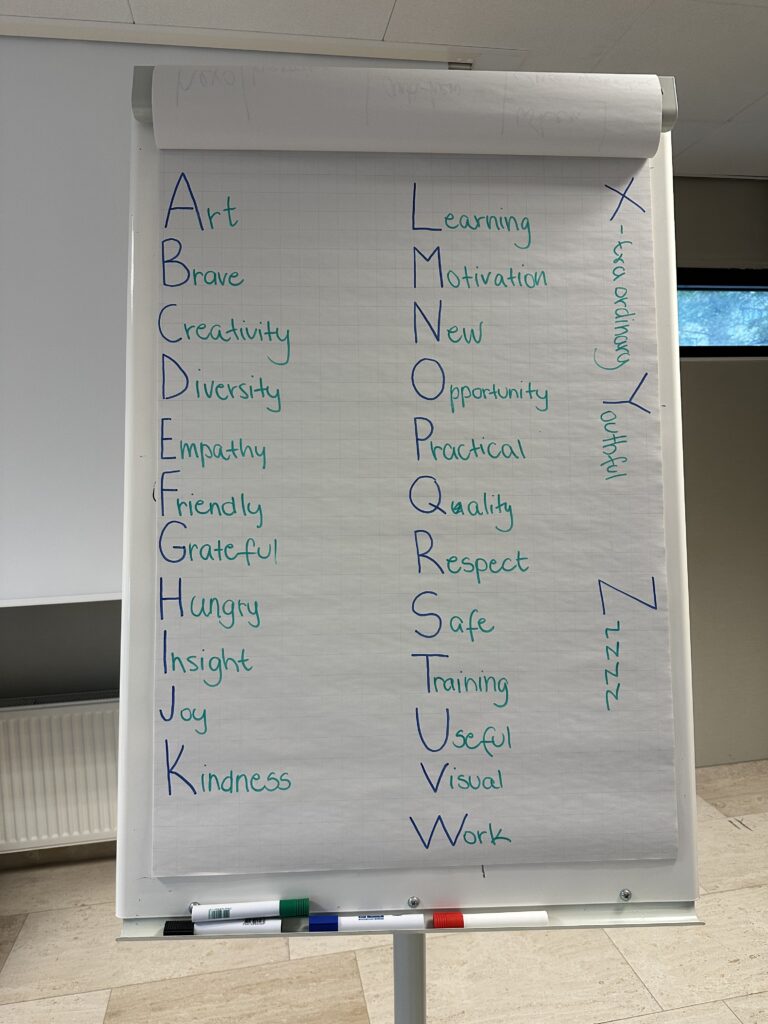 The conclusion to the training was an alphabet harvest during which participants gathered all the new ideas and inspirations they were taking home with them.